You can only reserve a slot if one is open. You are free to request up to as many slots are available. You won't be put down on this list until the inquiry is confirmed. If you want a commission when no slots are available, an extra bribe fee may be applicable if accepted (See Rush Fee). When the Waiting List is open, you may contact with an expression of interest and I will contact you when slots become available again before announcing it publicly. When ordering, you can request to make your order anonymous otherwise your name will be publicly listed below. Unless under special circumstance, Commissions always work by First Come, First Serve. One Slot = One Image.
​​LAST UPDATED | 22 JUL 2017 17:00 AWST


COMMISSION S

LOTS

WAITING L

IST
Powered by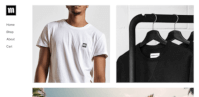 Create your own unique website with customizable templates.