LAST MODIFIED - 22 JULY 2017
01. AGREEING TO TERMS
By accessing the commission information, you are agreeing to be bound by all Terms of Service. If you do not agree with any of these terms, you are prohibited from making a request. Failure to abide by the terms will result in the revoking of rights of usage for any services provided and prohibited from inquiring or using my services again in the future.
02. USE LICENCE

All commissions are automatically for personal use and distribution only. Credit must always be given when using the commissioned service. Minor alterations and edits for personal means are permitted if clear credit is provided. You are prohibited from distributing or using my artwork for commercial purposes unless commercial or licensing rights are disclosed and purchased.

03. RIGHT TO DECLINE

Brepai Illustration reserves the right to accept or decline any commission request without having to disclose any reasons. Declines for services may or may not be refunded if the service has already been paid for depending on circumstances.

04. PRICING

Prices once quoted are non-negotiable unless the price quoted unfairly reflects the commission information provided or extra costs are unaccounted for. Extra fees may be applicable as described in

05. ADDITIONAL AND SERVICE FEES.

Negotiations and haggling over quoted prices is not acceptable and attempts to do so will result in termination. Currency of prices for Australian clients will be charge the Australian Dollar (AUD), while International clients will be charged the United States Dollar (USD). Prices remain the same regardless of the currency. Australian clients must notify Brepai Illustration of their location to be invoiced in AUD.

05. ADDITIONAL AND SERVICE FEES

It is in the rights for Brepai Illustration to charge extra fees on top of listed prices. Extra fees included on can result from but not limited to; complexity of design, additional characters and/or details, dimension specification, and format of deliverables. Fees will always be clearly discussed, agreed, and accounted for before and during payment. Services fees are ones such as deadline/rush fees, commercial and licencing rights, and others that are for services additional to the ones provided. Any fees resulting from additional work is covered in

10. REVISIONS AND ALTERATIONS.06. PAYMENT

Payment is to be provided upfront using the invoices provided. Local clients to Perth, Western Australia, or any applicable Australian clients on request may pay through Direct Debit, Cheques, or PayPal. All international clients will be invoiced through PayPal. Any additional transfer or conversion fees are to be paid by the client unless stated otherwise. Larger projects can request to put a 50% down payment upfront and the final 50% before completion.

Invoices are required to be paid within seven (7) working days of confirmation. Failure to pay within the deadline will put the service on hold and lower in priority standing of the commission queue. After thirty (30) days of the invoice date has passed, the service will be forfeited without refund.

07. COMMUNICATION

The client must remain in constant contact with Brepai Illustration to ensure the service is completed to the best efficiency with the highest quality. Failure to communicate after thirty (30) days, the service will be forfeited or removed from the waiting list. If communication is ceased for justified and unforeseen reasons, the client is welcome to contact Brepai Illustration to discuss what actions to take.

08. CANCELLATION / REFUND POLICY

After payment is confirmed and the started is started, refunds are prohibited. Refunds will only be issued if an order was cancelled without a refund with sufficient reasons were provided, or on the occasion the service can no longer be completed to the fault of Brepai Illustration.

09. COMMISSION PROCESS

Commission inquiries are to be sent via email, where Brepai Illustration will communicate with the client to determine if the commission is accepted or declined.

'Sketch' commissions are to be paid upfront via invoice after confirmation.

'Character Render' and 'Illustration' commissions will be sent a low resolution rough conceptual sketches where revisions and alterations may be requests as outlined in

10. REVISIONS AND ALTERATIONS.

Once approved, the client will be invoiced and when payment is through, work on the commission will begin. Final resolution images will be shown for approval, where the deliverables will be provided as stated on the invoice.

'Character, Illustrative, Graphic, and Conceptual design' commissions need full payment up front or at least a 50% down payment of quoted price. Conceptual files will be given, until final concept is approved. The final 50% would need to be paid before final versions are made, on completion deliverable files will be sent.

For all commissions, a final receipt will be sent, finalising the commission process and the service is complete.

10. REVISIONS AND ALTERATIONS

'Sketch', 'Character Render', and 'Illustration' commissions are permitted up to three (3) major alterations during the sketching phase, and one (1) minor edit at the commission's completion. Major fixes requested outside of these points in time will result in extra fees, unless the edit requested is to the error of Brepai Illustration.

'Character, Illustrative, Graphic, and Conceptual design' commissions may permit three (3) major alterations during the conceptual phase, and one (1) minor edit at the commission's completion. Any major directional or design changes will result in extra fees that are indisputable.

11. TIME FRAME

Commissions are not bound to a deadline unless specified. Clients are permitted to ask politely about the status of commissions. Any hassling or harassment over the status of the commission will result in termination without refund. Deadlines can be added with an additional fee depending on the length of the deadline provided. Deadline requests can only be made before payment is made.

12. REFERENCES AND DESIGN DETAILS

References for the commission must be clear and easy to interpret. 'Sketch', 'Character Render', and 'Illustration' commissions required visual references of pre-made characters or designs. Photographs are acceptable if the photo belongs to the client, or the client has permission for use. Any designs of characters, creatures, props, designs, or subjects within the photography must belong to the client, or have given consent for use. Written descriptions are also appreciated and welcomed.

'Character, Illustrative,

Graphic,

​and Conceptual design' commissions do not require any visual references, but providing images used for design direction and inspiration are encouraged within the context they are not to be reproduced within the design unless the client owns the images. Written descriptions need to be in depth and accurate to the brief. Vagueness of descriptions that produce results that are not satisfactory to the intent will not be accountable on the fault of Brepai Illustration.

13. LIABILITY

Brepai Illustration is not responsible for any loss, expense or liability on the client's behalf. Any circumstances surrounding the commission and the use of the commission is outside of Brepai Illustration's control, and therefore cannot be held accountable. Brepai Illustration is only responsible for providing the service as described and nothing more. Clients are responsible for management and organisation of documentation and archiving files related to the commissioned service.

14. TERMS AND PRICING MODIFICATION

Brepai Illustration has the right to update the Terms of Service and Commission Prices at any time. Updates to terms and prices will be clearly notified to clients and the public with date of last modification included. Price increases only effect services after the date whom already confirmed a commission slot or have received an invoice, and will be charged based on the old prices. Invoices not paid specified within the time frames in

06. PAYMENT

with forfeited commission slots are not eligible to outdated prices. Clients will receive a time-stamped version of the Terms of Service and Invoice which will validate the time of the service within changes.

15. USAGE

Brepai Illustrations holds the right to use any personal, non-commercial commissions. Usage includes, but not limited to; usage in portfolios, posting online on social media, and for promotional purposes. All intellectual property will be credited to the client and/or owners when distributed. Commissions can be requested to remain private or be requested to only be shared after a certain date. Private commissions may be requested by Brepai Illustration to be used in a private manner with given permission.

16. COPYRIGHT / INTELLECTUAL PROPERTY

All original content created remains protected under copyright and owner of that of Brepai Illustration. Intellectual property of the client used within the commission still fully belong to the client and/or owners. Brepai Illustration does not claim intellectual rights over ideas and designs based on those of the client. Ownership and usage rights are only revoked from Brepai Illustration if under a written agreement licencing and commercial rights are transferred to the client with a fee.

17. DUTY OF CARE

Brepai Illustration intends to provide clients with the best service possible that is accurate to the client's brief. If Brepai Illustration conducts outside of the terms or if the client is unhappy or dissatisfied, please provide proof of misconduct and Brepai Illustration will be happy to provide a refund or alter services with discretion. Feedback on services; both personally and artistically, is always greatly welcomed and appreciated.

18. DELIVERY DETAILS

Delivery details will be outlined within the commission information and discussed between Brepai Illustration and the client to determine what deliverables are required of the service. Some additional deliverables may charge an additional fee. All finals are in digital format, high resolution, and unwatermarked. Commissions are not printed or mailed unless the commission specifically states so.

19. PRIVACY POLICY

Personal information is required to complete the commission process. Any personal information, including but not limited to; names, emails, and references will stay completely disclosed and private between only the client and Brepai Illustration. Personal details will stay archived long term with invoices to ensure proper documentation. Clients publicly will be referred to their preferred name or screen name when credited with suitable links, or may stay completely anonymous upon request.
SO... WHAT WILL YOU DRAW?
WILL
DRAW

​Humans / Humanoids
Keminomis
Anthro / Furries
Original Species
Couples + Other Interactions
Any Theme or Genre
Tasteful Nudity

Copyrighted Characters
Some Fan Characters
Explicit or Offensive materials
Overly complex backgrounds
Porn or Sexual connotations
Realism
Environments or Landscapes

WON'T
DRAW
HOW TO ORDER
When a commission slot is open or you're contacted from being on the waiting list, email the following form. If you are requesting multiple commissions, put each in a separate form in the same email. If you have any extra requests such as it being a gift, wanting to remain anonymous or anything else, please include it within the Additional Information. If you are local and paying through other means, disregard PayPal information.
NAME:

Legal name account is under

PREFERRED NAME:

For crediting purposes

CREDIT LINK:

Also for crediting purposes

PAYPAL EMAIL:

To send invoice to

COMMISSION TYPE:

ie, Character Render - Full Body

COMMISSION DESCRIPTION:

Details of what you want

REFERENCES:

Links to visual references, written descriptions)

ADDITIONAL INFORMATION:

Any extra details or requests you want me to know

​

EMAIL - BREPAI@LIVE.COM
Powered by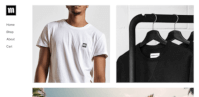 Create your own unique website with customizable templates.